Confidential, safe & non judgemental care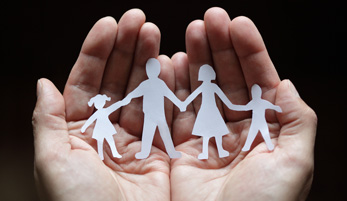 Counselling and Psychotherapy
Services
Dr. Egan-Sage's counselling approach is client centred. This is based on the belief that each client has the solution to their own problems within themselves, and that they intuitively know what life-changes they need to make to facilitate their growth towards self-actualisation and contentment. Elmarie facilitates the client in this fascinating and liberating journey. The therapeutic relationship Elmarie provides for her clients is empowering, respectful and optimistic. She facilitates:
One-to-one counselling
Couples counselling
Family counselling
Group therapy:
Groups can be a very powerful vehicle for change. The support and encouragement of group participants can have a powerfully positive effect on individual group members. Groups are carefully chosen with set goals, e.g., self-esteem groups, anger management groups, mindfulness groups.
Consultations:
Once-off or continuous: for instance, parents who suspect that they or their child has a psychological, social, emotional or educational difficulty, and who need direction and support in getting the appropriate help.
Coaching:
People who wish to gain more enjoyment from life as "life is not a rehearsal" and they want to flourish rather than merely function.
Reasons why people may see Dr. Egan-Sage
Dr. Elmarie Egan-Sage believes that there is a continuum of wellness ranging from Floundering to Functioning to Flourishing, and she offers intervention to clients all along this continuum. She counsels a range of clients with a variety of presenting issues including:
Adoption, Fostering, Attachment Issues - including Insecure Attachments, Attachment Reaction Disorder, Separation Anxiety Disorder; Child Abuse and Neglect; Elder Abuse and Neglect; Anger Management; Addictions: alcohol, drugs, gambling, behavioural, internet/digital; Anxiety, Fears, Phobias, Asperger's Syndrome, Bereavement, Loss, Bullying (school, workplace, etc), Cancer and other health related issues, Child related issues, Communication problems, Cultural Issues, Sadness, Depression, Hopelessness, Disability, Eating Distress, Gender Issues, Identity Problems, Immigration, Obsessions, Repetition problems, OCD, Oppositional Defiant Disorder, Health problems - where stress may be a factor such as IBS and Migraine, Pain Management, Psychosomatic problems, Serious illness where adaption to a new life situation is required, Infertility issues, Pregnancy related issues, Parenting issues, Sibling rivalry, Relationship problems, Post-Traumatic Stress, Trauma, Shyness, Self Esteem, Self worth, Sexual Abuse, Sexual identity, Sexual problems, Spirituality, Stress, Fear of failure, Fear of success, Perfectionism, Redundancy, Unemployment, Work Related Issues, Personal Development and Coaching.