More than just a pharmacy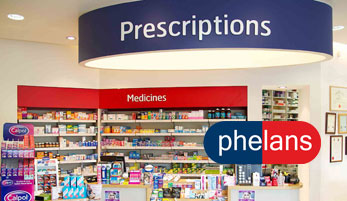 OPENING HOURS
Monday to Friday 9am to 9pm
Saturday 9am to 6pm
Sunday & Bank Holidays Closed
Our pharmacy team are on hand to ensure your medicines are dispensed accurately and efficiently. It is important to us that you get the right medicine, at the right dose, at the right time. In the pharmacy we place a lot of emphasis on building strong and caring relationships with our customers, so a pharmacist is always available to speak with you personally.
Our pharmacists have all completed extra training on the management of fertility. We stock a large range of medication and supplements commonly used to treat sub-fertility, as well as treatments used as part of IUI, IVF and ICSI cycles. We have a dedicated family planning area in the pharmacy, which includes basal body temperature thermometers, conception support supplements, fertility monitors, in addition to standard family planning product ranges.
We offer medication management services. For those patients that take a large number of medicines or simply find it difficult to keep track of their medicines, we will have a consultation with you, and if appropriate, we can pre-pack medication into medicine trays, to aid you in taking your medications correctly.

We maintain a stock of a large range of ostomy products, and are always happy to help source or order any products that may be helpful or necessary.
In our healthy living area we stock a wide variety of lines including vitamins & minerals, herbal remedies, sports nutrition, herbal teas and health foods.
We provide a FREE home delivery service to all customers of our pharmacy. Our deliveries are made between 4pm and 7pm, Monday to Friday. For same day delivery please place your order before 12 noon.
We stock a range of treatments to keep your pets happy and healthy, including spot-on flea treatments, household flea sprays, pet shampoos and de-wormers.
We also stock a range of high quality mobility, healthcare and household products all designed to make life easier.
For more information please see phelans.ie or phelansmobilityaids.ie or contact us directly on 021-4358595.