High quality care at lowest prices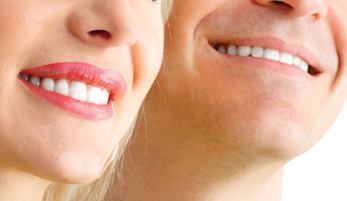 Dental Options
Your teeth are a very important part of your overall health. Not only do they help you eat, speak and smile, but healthy and attractive teeth make for a healthier, more attractive and happier you.
The fully qualified dentistry team at Blackrock Hall is here to offer you professional advice about how caring for your teeth and maintaining good oral health can improve and maintain your health and well-being.
As part of the team we take a multi-disciplinary approach to your care. We work with GPs and other healthcare professionals to ensure that your overall good health is maintained.
Easy and relaxed personal service
We take a personal interest in every customer and lowering your fear and anxieties is our priority. We use safe, pain free procedures so that you feel comfortable at all stages of your treatment. Our clinic has been designed for your comfort and safety, from the massage chair to the plasma screens on the ceiling to the air-conditioned light-filled rooms.
Latest equipment and technology
Our dental procedures are performed with the aid of a microscope which gives a greater level of accuracy and ensures longer durability of treatment in time. We operate the most modern sterilisation facility in Ireland and use digital X-rays to illustrate every stage of your dental treatment.

Please telephone (021) 206-6060 for pricing details.
Services
General dentistry
Examinations: performed under a microscope and with the use of digital x-rays. Our examination includes oral cancer screening, periodontal treatment needs assessment and advice on prevention such as fluoride application and fissure sealants for adults and children
Fillings: we offer a choice of amalgam (silver) or composite (white).
Extractions: are carried out with a local anaesthetic. Oral surgery may be necessary such as for wisdom teeth
Night guards: for the treatment of pain in the joints and muscles of the face and to prevent tooth wear from grinding of teeth while sleeping
Emergencies: we make great efforts to accommodate all emergencies on the same day.
Dental Hygiene
Gum disease is a major contributing factor to the loss of teeth and we recommend you visit your dental hygienist at least twice a year
Scale and polish: this will keep your gums healthy, your teeth looking bright and your breath feeling fresh
Periodontal treatment: deep scaling for advanced gum disease
Restorative and cosmetic dentistry
Smile makeover with dental bonding: ideal for chipped or cracked teeth, spaces between teeth and certain discolourations and stains. It requires no injection and is often completed in less than an hour
Root canal treatment: to treat an infected tooth in order to save the tooth from extraction
Dentures: to replace missing teeth available in both plastic and a combination of plastic and chrome cobalt (metal)
Crowns: to cover and protect weakened teeth, made from porcelain, metal or a combination of the two
Bridges: to replace one or more missing teeth, made from porcelain or ceramic
Teeth whitening: we use tested and approved products in a safe way to whiten your teeth without damaging them
Sports Dentistry
Pre-season screening: to identify weak, or vulnerable teeth
Mouth guards: customised for contact sports such as rugby, martial arts, hockey, hurling and gaelic football
Dietary advice: on sports drinks and dehydration